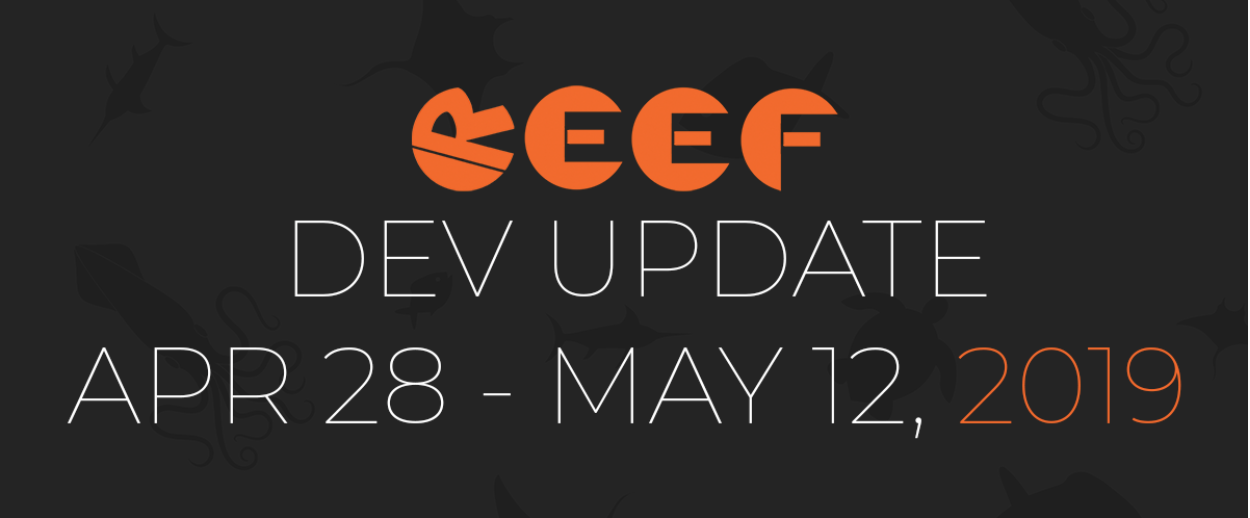 Welcome back to our bi-weekly dev log. We have some amazing news to share with you all. Plans are now in their advanced stage as we continue working towards the launch of our first sale.
To start us off, the investor dashboard is now complete and will be released to the public this coming week. Our CIO Isaac Bosher has been hard at work on that and has also made numerous updates to the Reef platform demo and the website. The partner section has been expanded as well as the game section to allow us to better promote our game developers and their awesome games. They've all been so supportive and we are really grateful to each and every one of them.
Speaking of games, we have added some new members to the Reef family:
AmazeD 3D by Retrover Games
Spitfire Sheep by Flow Wing Studios
Pencil vs Eraser by Bellringer Studios
Interstellar Prime by Dreamcatcher Studios
Pix Food Adventure 2.0 by DevPix Studios
Inverse Run by Always ind Studios
Strike Master Apocalypse by Ryan Barwinski
Check out all our new games on our website here:
https://www.thereef.io/index.html#games
In addition to the numerous game developers we have signed over this past fortnight, we are also very excited to formally announce some partnerships we have been working on:
IGDB
-
https://www.igdb.com/discover
IGDB is a gaming website for everyone that loves games. They have information compiled on over 190,000 games so there is something for everyone! They then build social and exploratory features on top of this info whilst also building a community who can engage with the information provided, all whilst letting users decide on design and features. We can't fault these guys and we are currently working on some great ideas together. More news to follow in the coming updates
Vox Odyssey
-
https://www.voxodyssey.com/
They have a simple motto - 'Get your game on!' The team at Vox are obsessed with helping developers get the word out about their game and they do a very good job at it too. With marketing access to over 14,000 social media accounts and over 250,000 impressions monthly, Vox Odyssey is well on its way to becoming a big player in the gaming industry. Our goal is to work together to help them achieve their goal and spread the word of Reef's developers. Check us out on their site here:
https://www.voxodyssey.com/resources-an ... s/thereef/
XNVR
-
https://www.xnvr.co.uk/
XNVR is the UKs best homegrown gaming news outlet. From the latest news to in-depth reviews, the team at XNVR have a lot to offer and together we will spread the word of the great work being done by both businesses across the UK and beyond! They have already written a great article about us which you can read here:
https://www.xnvr.co.uk/xnvr-announces-n ... with-reef/
.
We are also in discussions with many other companies who wish to join us on our journey to creating the world's first gaming platform that rewards players based on game time alone.
Last but not least, the Bounty Campaign. Scheduled to start at the beginning of this coming week, we are expecting great things and are looking to significantly expand our community. DO NOT miss this opportunity to get your hands on some free Squid Tokens before they even go on sale.
Keep an eye on our social media for the latest and greatest updates. Until next time.