Racers
Bad Hair is the latest game developer to partner with Squid Networks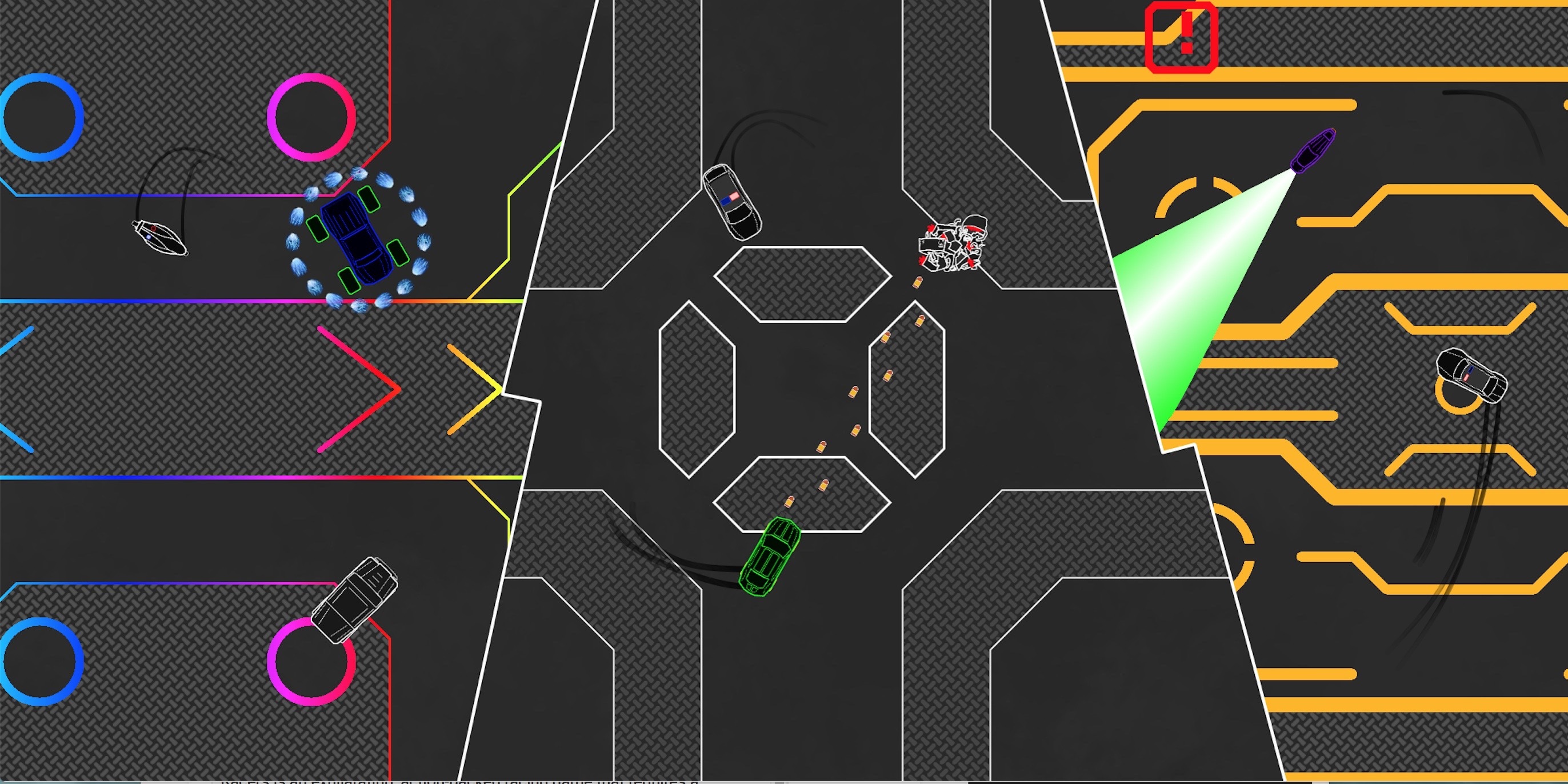 The Game
Racers is an exhilarating, action-packed racing game that requires a combination of quick reactions and high levels of concentration.
In "Racers" the objective is to flee from the police. Sounds easy right? Wrong! With limited maneuvering space and a worrying lack of brakes on your vehicle, this game is harder than it seems but provides hours of entertainment nonetheless.
There are various different items available, such as shockwaves and lasers that will give you an upper hand over your opponents by giving you the ability to eliminate them. Coins are earned by destroying the police, which you can then spend on further racers and upgrades as well as new weapons and improvements. The possibilities are endless.
The Developer
Lasse Henrich also known as "Bad Hair" is a 16 year old game developer from Heimsheim, a small city near Stuttgart in Germany. Lasse has always had a passion for gaming and games development, ever since the age of twelve when he began learning to programme. He has been a practitioner ever since.
Lasse works completely alone on all of his projects and doesn't even let his daily commitment to school get in his way. So if your looking to get in touch with him the best times are the evening!
A message from Bad Hair
"I decided to release my game "Racers" on Reef, because of the unique payment system. Developers just deserve getting paid for their hard work and Reef has the perfect solution for this and without any costs for the player!"
For more info on Bad Hair, check out his website
https://henrichproductions.wixsite.com/badhair/racers
and to play Racers right now go to google play store here:
https://play.google.com/store/apps/deta ... ions.Racer